The Versatile AMERICAN Jeep
It is very interesting and a part of history that most of us never saw.

When Men were Men and Jeeps were Jeeps
.
The Transmission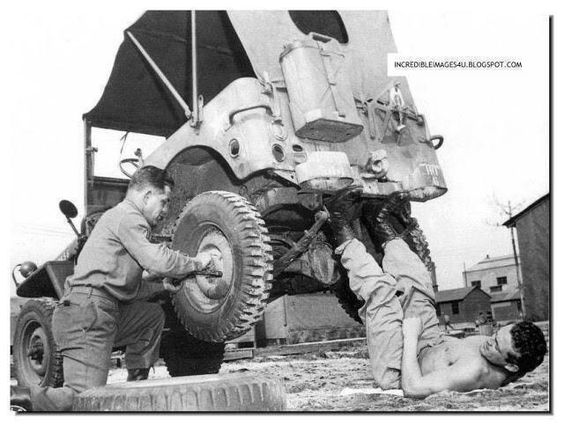 Early Willys MB with mud flotation adaptors
Just for fun
Great piece of equipment to tow behind your Willys MB
Jeep warehouse, location unknown
Did you order a jeep?
Now that's a kit I would like to have.
I think the Roy Rogers show bought this version as Nelly Bell.
Bullet holes in the windshield of this Jeep are a testament to the faithful service of the Medics of the 84th Division as they evacuate wounded soldiers in their makeshift Jeep ambulance.
Donna Reed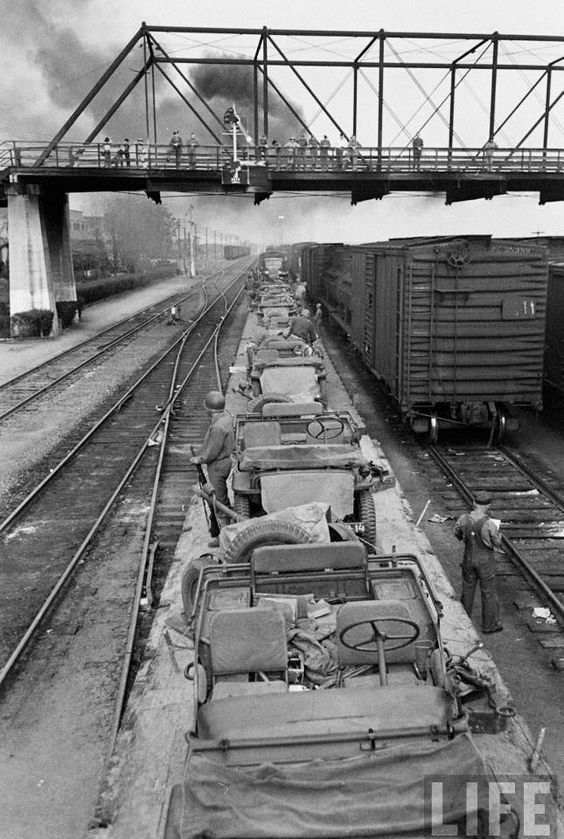 Even then they needed armed guards to protect their Jeeps.
Jeep in Glider
Experimental rocket firing jeep, US Navy Naval Air Facility, Inyokern, CA, 26 January 1945.
Jeep Towing on an aircraft carrier – WWII
That's a lot of Jeeps
A Special Air Service jeep patrol is greeted by its commander, Colonel David Stirling, on its return from the desert. 18 January 1943.
Long Range Desert Group which carried out raids & recons deep behind enemy lines in North Africa between 1940 - 1943.